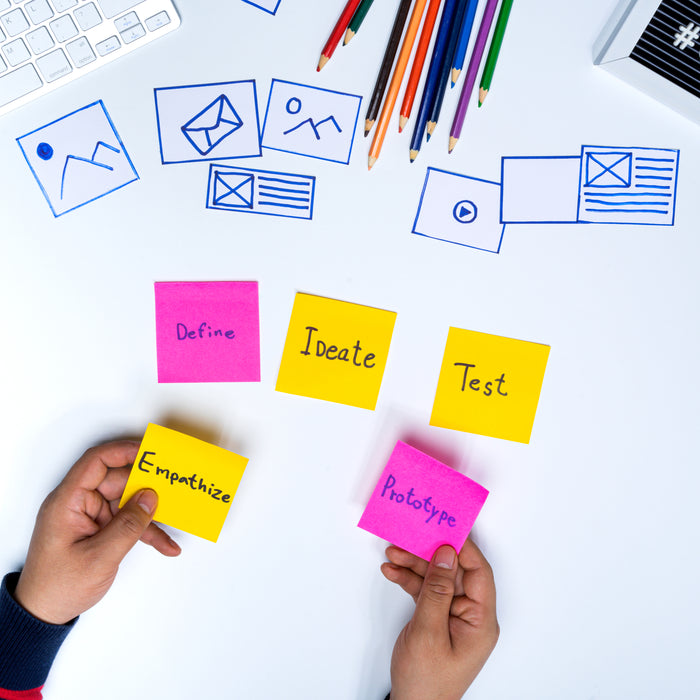 Design Thinking Workshop For Corporate with Faciltator
Get started with Design Thinking Workshop with Faciltator by learning through doing. "Good ideas are plentiful but there is a science to fostering the most effective ones"
A powerful approach in embedding a culture of innovation- design thinking will cut through the silos and will draw upon logic, imagination, intuition and co-creation on a solution exploration journey.
What will clients get:
A structured and highly interactive workshop that is founded on customer-centric principles in unveiling new meaningful and collaborative opportunities between participants.
What value will Design Thinking Workshop with Faciltator bring: 
Breakthrough toughest challenges with a systematic approach that uncovers innovative insights/solutions and hidden potential in a collaborative spirit.

A flexible 1-2 days super-charged workshop, Hackathons are ideal for any organisation/team looking to explore the potential of observation, hypothesis, idea or a product. We run Hackathons to motivate and engage teams to reach a higher creative level, all the way from an early observation to a tangible prototype.