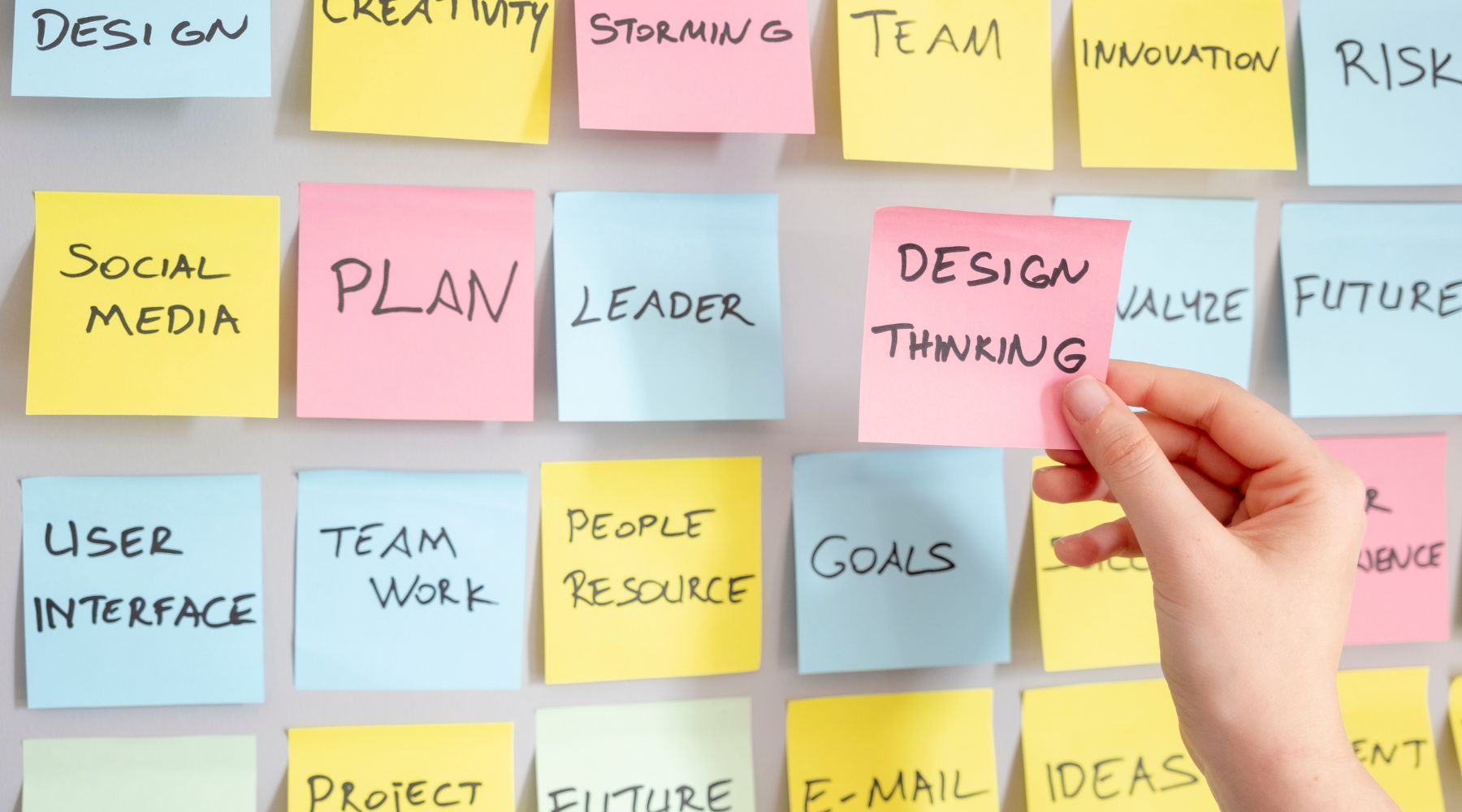 5 Things Design Thinking Workshop Can Do for Your Business
5 Things Design Thinking Workshop Can Do for Your Business
You must have heard of design thinking a couple of times in your venture as a business owner. No matter the niche your business is rooted in, design thinking is a lot more beneficial than you think. Although many people believe that design thinking is only applicable to those interested in graphics, architecture, motion, and other design forms. However, design thinking stems beyond just design.
Design thinking is a process, and in this process, the aim is to understand the end-user of a service or product, challenging all the possible assumptions and also changing the perspective of viewing the problem, in order to figure out solutions and strategies that aren't visible with a direct approach.
Simply put, design thinking involves providing a solution-based approach to solving problems with the end-user in mind. Basically, design thinking involves you empathising with your users and finding an approach to solving their problems.
Indeed, from this definition, you can see that design thinking isn't restricted to just designers or design teams. Every business that has an end-user, of course, means every business in this world, needs design thinking at every step of the way.
This is the exact reason a design thinking workshop works perfectly for you and your business. Being a business person myself, I know how it is to have customers or end-users complain about certain things you might have overlooked or not noticed. Dealing with these issues requires a process that design thinking explains clearly.
A design thinking workshop is an ideation session that different groups and teams run in a business or workgroup. This design thinking workshop serves as an avenue for every team member to come up with their most creative ideas and methodologies. The use of a design thinking workshop will help the team members develop innovative and practical strategies to find solutions to the customers' problems. If you're still wondering how design thinking is beneficial to your business, this article is for you. Keep reading to see the wonders that a design workshop can do for your business, no matter the niche.
Saving Costs
One of the major goals of a lot of business decisions includes saving as much cost as you can. The production, packaging, delivery and every other business-related process are costly, depending on the niche and the scale of the business.
However, as the goal is to maximise profit and spend less, design thinking is going to help you achieve this. A design thinking workshop helps you reduce costs in your business as the whole team coming together to figure out a solution reduces the problem-solving timeframe. This joint work allows the team to understand the users in specific detail and their needs, reducing the loop of feedback, development, and testing time. The reduction of these lops and timeframes helps your business save effort and cost in the short and long run.
Improving Teamwork
Of course, one of the major strengths of a design thinking workshop is the level of teamwork. Design thinking workshops serve as a collaborative and fun session that lets the different teams in a business come together and engage with each other. With the use of design thinking workshops, each member of the different teams of a business or company gets equal and unbiased opportunities and a chance to understand the problem. This improves the togetherness of each team and all the teams in the company, helping them work together to achieve the firm's collective goals.
Building Brand Loyalty and Equity
End users love consistent businesses. When a business works as a team to solve problems to the satisfaction of a user as quickly as possible, the users are always impressed and delighted. This way, your business builds a strong reputation and credibility. Also, this way, your business can reach a point of overlap between your business's values and the users' values. In time, your business will stand out and connect on an emotional level with the customers if they see that you have them in mind, which is the end result of design thinking workshops.
Making Better Products
 If this isn't the major point of a design thinking workshop in your business, then what else is? As you go through the five processes of design thinking, which are empathy, definition, ideating, prototyping and testing, you are being human and user-centred. Keeping the users in mind, your business ends up uncovering more pain points and problems they encounter. As a result, you are able to put out products and services that better serve your users.
Exploring Possibilities
A lot of times, businesses tend to be looking for a specific method to solve the problems they face. However, with a design thinking workshop, there are different approaches. Design thinking makes the team members approach problems differently, figuring out non-conventional but useful solutions to the problems. What other way to blow your users' minds than by providing novel and outstanding solutions?
Design thinking is very important for your business as it provides the privilege for each member of the team(s) in the business to come together and figure out a major solution to whatever the problem is. Your users will be impressed and stick with you when you provide reasonable and fast solutions. So, why not infuse design thinking workshops into your business projects?